Philadelphia Flooring Contractor
For any commercial or residential building, flooring is one major factor to consider during construction. Getting it right is crucial in avoiding additional and unnecessary expenses on untimely repair or replacement projects. However, doing this won't just require you to pick the best flooring material for your property. It's even more important to work with the most trusted Philadelphia flooring contractor.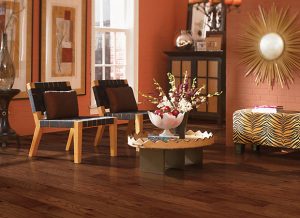 In terms of professional skills, modern equipment, expert craftsmanship, and dedication to providing premium flooring services, Buenos Ayres Flooring is arguably the best Philadelphia flooring contractor. From the installation to the maintenance, repair, and replacement of your floors, we have experts who can handle them with ease and speed. Our teams are separated to take care of different flooring services, ensuring that only masters of the field will be working on your specific flooring projects.
At Buenos Ayres Flooring, we have a flooring design team that will guide you in choosing the best style, color, texture, and finish for your chosen flooring material. They will also come up with the best layout applicable to your space. All these will be done to assure that the final result will match your other home decor and reflect your personality.
Besides securing an attractive design, we also have an installation team specializing in accurate and durable flooring installation. For each flooring material, we have a designated team of experts who are deeply knowledgeable and experienced on how to install them with no errors and wasted materials. If problems do arise, trust that we are more than capable of solving it as quickly as possible.
When it comes to maintenance, repair, refinishing, replacement, and any other flooring needs you can think of, Buenos Ayres Flooring also has a specific team assigned to each project. With us, you will be spending your hard-earned money in no less than a wise investment in the form of high-grade materials, efficient process, and remarkable customer service.
Call Buenos Ayres Flooring at (215) 439-0482 for your Free Consultation!
Factors to Consider in Choosing the Right Flooring Contractor
The flooring contractor you'll be working with can solely define if your floors will last for a long time or look and perform below your standards, requiring early repairs and replacement. Choosing the most durable and attractive flooring material for your home won't mean anything if you let an amateur handle the installation process.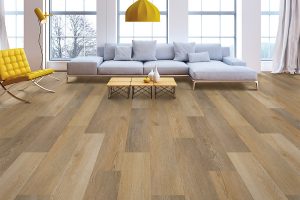 To make sure that your flooring project will be done correctly and won't incur any additional cost, here are some of the things you should look out for in choosing the best Philadelphia flooring contractor to work with:
License
Knowing that your flooring contractor has a license will give you the peace of mind that they have the expertise in the field. A license will show that they have the training and knowledge to ensure your flooring project's success. Buenos Ayres Flooring is a licensed flooring contractor—one among the many marks that we have the mastery and dedication to our field of craftsmanship.
You may check the state's regulating board to ensure the validity of our license.
Quick Turnaround
The best flooring contractor to work with is someone who can deliver high-quality results on time. Buenos Ayres Flooring has a team of flooring specialists who knows various techniques to quickly finish a flooring project without missing the tiny details and compromising the quality of results. With us, you wouldn't suffer the same inconvenience that an amateur will give you.
Proper Insurance
As much as you want brand new floors, having strangers work in your home will make you want to be financially protected as well. Your flooring contractor must have all the proper insurances, including liability insurance, workers' compensation insurance, auto insurance, etc. Buenos Ayres Flooring has all these to protect you and our company. We will even give you a copy of our insurance policy before starting your flooring project.
Knowledge about Flooring
This one should be impossible to miss. Before you work with a flooring contractor, you should confirm that they have sufficient knowledge to take on your flooring project with ease. Always ask questions. This way, you won't just fully realize what you want. You will also verify that they have the proper answer to any possible dilemma that you may face. Buenos Ayres Flooring is composed of flooring experts who can develop quick solutions and provide alternative options whenever you need them.
Low-Pressure Selling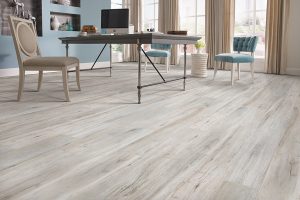 During a consultation, it is important to determine if the flooring contractor is practicing high-pressure sales. This is a major red flag since you may be forced to make decisions even when you're still not ready or purchase something you don't want. Buenos Ayres Flooring practices no-pressure selling so you can calmly come up with a decision that will give you the best flooring result possible.
Partnership with Top Manufacturers
One good thing you should look for in a flooring contractor is their existing relationships with flooring manufacturers. Buenos Ayres Flooring is an established Philadelphia flooring contractor that works hand in hand with the leading manufacturers in the flooring industry. With us, you will benefit from high-quality products, better prices, and amazing warranties, among many others.
Installation and Manufacturer Warranties
Your flooring contractor must be registered as an authorized dealer with the floor manufacturer. That way, the warranty won't be void after the contractor installed the product. Buenos Ayres Flooring has dealt with many manufacturers concerning warranties, ensuring that all your products will be properly taken care of whenever issues arise. We also offer excellent installation warranties. If anything goes wrong due to the installation, our flooring experts will be back to fix it as soon as we can.
Reasonable Pricing
In choosing the best flooring contractor to work with, you should ensure that their service stays within your budget while keeping the top-notch quality of their work. Buenos Ayres Flooring provides flooring services that are tailored to stick to your budget without really hurting the durability and beauty of your floors. Also, even if you find our premium services relatively pricier than those of other flooring contractors, you can save much more time and money with us in the long run. Once you trust us to do your floors, you will see no need for replacements anytime soon.
Professional Flooring Contractor
Established as a professional Philadelphia flooring contractor, Buenos Ayres Flooring takes pride in our expert team of flooring designers, manufacturers, installers, maintenance men, and other service providers. Each of our staff has been thoroughly trained to cater to every flooring need quickly and efficiently.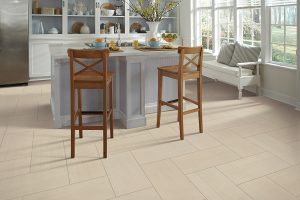 Knowledge, skills, and equipment will never be a problem with our flooring specialists. From choosing the right flooring material up until the maintenance of your brand new floors, we can answer your questions and give you effective solutions to every issue you may face along the way.
Aside from our professional crew, Buenos Ayres Flooring also boasts of our premium flooring materials. We work closely with the leading local and international manufacturers to give you the best floor type that will go well with your home decor, personality, and lifestyle. Not only that, but all of our products also come with installation and manufacturer warranties to ensure that they will be taken care of long after we have installed them.
Rest assured that with our skilled flooring specialists beside you, your house will soon be adorned with the most attractive and long-lasting floor that fits your family!
Free Initial Consultation

Are you building your first home? Reconstructing an old one? Managing a commercial property? Whatever it is you're doing, Buenos Ayres Flooring is your best Philadelphia flooring contractor!
If you have no idea what floor you want and what it should look like, we have flooring design experts to guide you. If you already have a plan, we will also help realize your dream floors by discussing all your available options with their complete benefits and drawbacks.
Call Buenos Ayres Flooring at (215) 439-0482 for your Free Consultation!